Actress Wendy Richard dies at 65
Thursday, 26 February 2009
http://news.bbc.co.uk/1/hi/entertainment/2251337.stm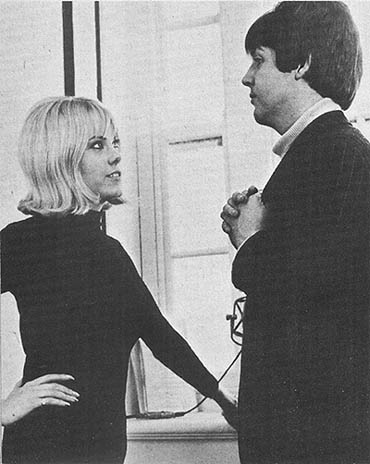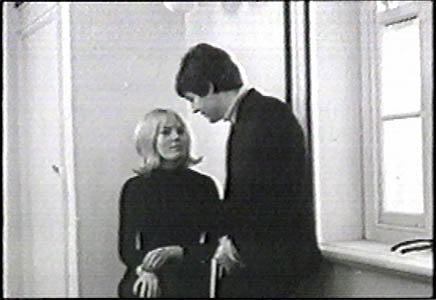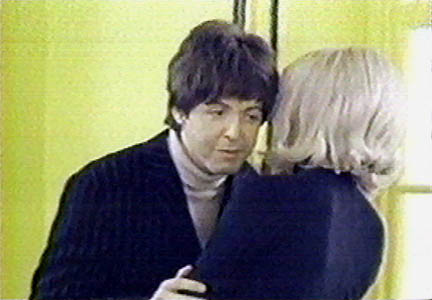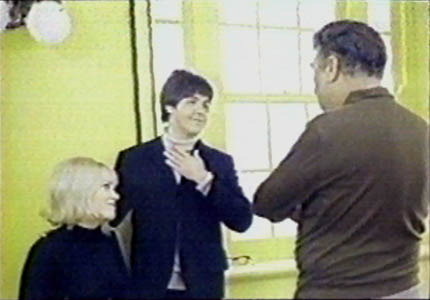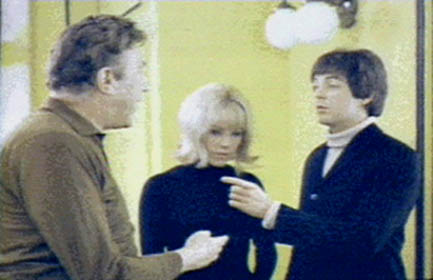 On April 22-23, 1965, a young Wendy Richard (Miss Brahms) worked on a scene deleted from Help! in which she played Lady Macbeth, a student at the Sam Ahab School of Transcendental Elocution. Fortunately, production stills from this scene survive, and here we can see Wendy with Sam Ahab (played by British comedian Frankie Howerd) and some guy named Paul McCartney. More on that can be found here:
http://beatleshelp.50megs.com/delscenes/ds04.html
Wendy Richard won millions of fans as Miss Brahms in "Are You Being Served?"
Richard teamed up with Bill Treacher for "EastEnders" in 1985.
As EastEnders' downtrodden Pauline Fowler with her beige cardigan, laundry bags and bottle-blonded efforts at glamour, Wendy Richard, who has died aged 65, was one of Britain's most recognisable actresses.
Ruling over her family with a will of iron and occasionally kitchen utensils, Pauline was, until 2006, one of only two characters to remain in the series from the very first episode in 1985.
Ian Beale, played by Adam Woodyatt, was the other.
During nearly two decades in the soap, Wendy Richard's character buried her husband, mother and brother, supported her daughter's teenage pregnancy, and coped with her son's HIV-positive condition.
Such episodes were no more traumatic than events in Wendy Richard's own life. Her parents ran a pub where Ruth Ellis, the last woman to be hanged in Britain, used to drink.
Richard's father committed suicide when she was 11, and her mother died 17 years later. Left without any family, Richard also suffered three divorces, blaming her stressful career for the third.
Comedy credits
Born Wendy Emerton in Middlesbrough but raised in London, she was educated at the Royal Masonic School for Girls in Rickmansworth.
Richard had originally wanted to be an archaeologist. She left school at 15, though, and worked in the fashion department of luxury Piccadilly store Fortnum and Mason.
She left to study drama at the Italia Conti Stage Academy in London and decided to change her surname to Richard because "it was short and neat".
Her leggy, blonde looks soon secured her a role in the Albert Finney film Gumshoe, and on television she appeared in The Likely Lads, Dad's Army and Please Sir.
Other credits included Bless This House, Help and On the Buses. And she carried on with Sid James and his team in the hit films Carry On Girls and Carry On Matron.
Richard also enjoyed chart success in 1962. She went to number one with Mike Sarne, who continually pleaded with her to Come Outside. She was having none of his charm, though, famously telling him to "give over".
Before EastEnders, she was best known as Miss Shirley Brahms, the glamorous but dippy shop assistant, in the long-running BBC sitcom Are You Being Served?
Downtrodden doyenne
From 1973 to 1985, Richard was the resident sexpot of Grace Bros department store and comic foil to the indomitable Mrs Slocombe, played by Mollie Sugden.
The cast reunited for the 1990s sequel Grace and Favour, and Richard even called her own dog Miss Brahms.
But it was as the damaged but undefeated Pauline Fowler that she will be best remembered.
She took no prisoners with her sharp tongue and even resorted to the frying pan when she discovered her husband Arthur's infidelity.
Like the best matriarchs of soap tradition, Pauline's hot temper belied a warm, loyal heart. For nearly 20 years, she was brought to life by Wendy Richard, who said of herself, "I am not a hard person. I cry very easily and my feelings get hurt."
For her contribution to entertainment, she was awarded an MBE in the Millennium Honours List.